How To Fit Your Child For The Perfect Backpack
How To Fit Your Child For The Perfect Backpack
Going to school is an exciting time for kids. They get to make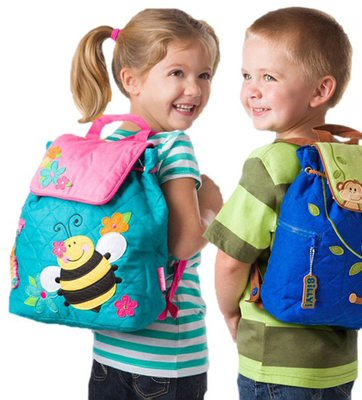 new friends, learn new things, and grow as individuals. Part of the school experience is carrying your books and other belongings back and forth from home. To make it more fun, kids need a backpack that's as individual as they are. Backpacks come in all shapes and sizes, just like kids! Stephen Joseph Backpack have so many different styles; you can be sure your little one will find one they love.

Before you order a backpack for your child, you'll want to make sure that the backpack is going to be the right size. Not only for the items it will hold, but also for the size of your youngster. How do you know what size backpack is appropriate for your child? Start by having your child stand up straight and measure them from their shoulder line where the backpack straps will sit to their belly button or waist line. Now, add two inches to that measurement and you will have the ideal length for your child's backpack. Stephen Joseph Backpacks come is sizes that are perfect for ages 3 – 8 years old. The two adjustable straps make them easy to custom fit for your child's comfort.

You want to make sure that your little one never has more weight in their backpack than is safe for their body to carry. According to the American Association of Orthopaedic Surgeons, the most anyone should ever carry on their back is 15%-20% of their body weight with 10% being a more conservative target. To be sure that your child isn't overloaded, put their full backpack on a scale and see how much it weighs. Make sure that your child wears their backpack properly by always using both straps, one on each shoulder. This will ensure the weight in the pack will be evenly distributed across their body and allow their arms to be free to perform other activities with ease. Although they may want to sling the pack over one shoulder, discourage this use as it may lead to posture problems and back pain.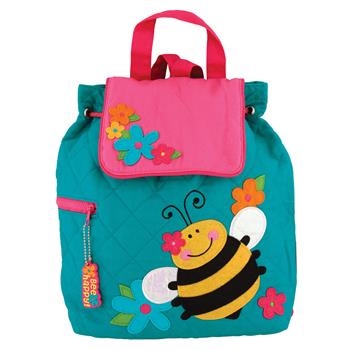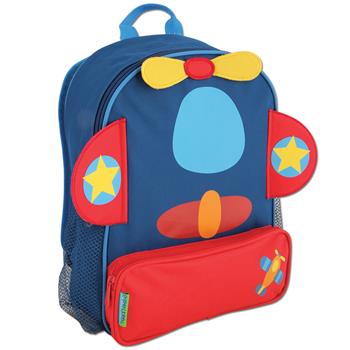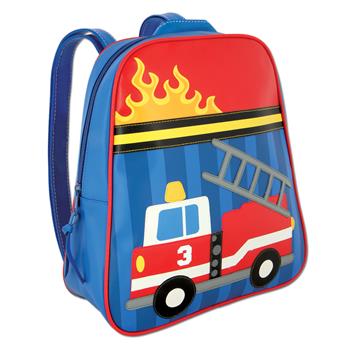 Stephen Joseph backpacks come in so many great styles like their Quilted Backpacks with the easy to use drawstring and snap closure, it is sure to please the parents too! Backpack is quilted with mixed fabric appliqués and accented with 3D features like buttons.

The Stephen Joseph Sidekick backpack has fun character designs, 3D appliquéd accents, a large main storage area, small front pocket, and mesh side pockets.

The Stephen Joseph GoGo Backpacks come in lots of vibrant pattern designs with a smooth vinyl exterior and adorable appliqués. They have an easy to open, top zipper to make is a breeze for your little one to use.

With so many styles and designs to choose from your child is going to be delighted having their own personal backpack. Whether they are going to school, on an overnight stay to grandma's, or a day trip to the zoo, your little one will have everything they need close by.